How to Apply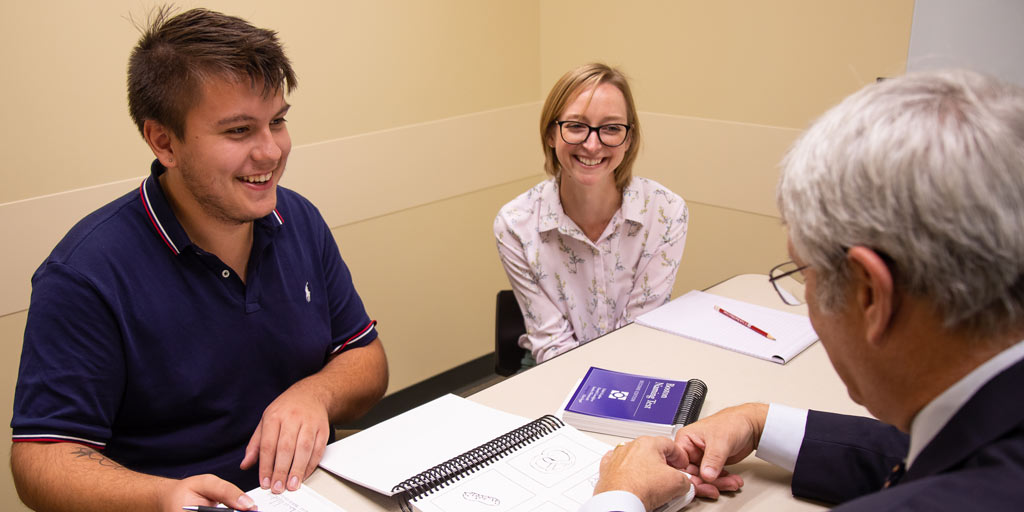 Application is a two-step process. The IUSB MS-SLP program requires materials to be sent both via CSDCAS and via Indiana University's application systems.
Deadline: Applications must be submitted by January 15th, 2021. For serious consideration, official transcripts and payments must be received and verified by January 30th. International students need to apply by December 1st, 2020.
Step 1: Complete the CSDCAS application.
Official transcripts should be sent to CSDCAS.
Complete prerequisites section of CSDCAS.
The GRE has been waived for admission cycle 2021-22 due to the impact of Covid-19. Typically, the GRE is required for students who have graduated from an undergraduate program in 2016 or later. GRE scores should be sent to code 4863: Indiana University South Bend CSDCAS.
Three (3) letters of recommendation should be submitted through CSDCAS's recommender portal. Reviewers will be looking for candidates that demonstrate empathy, creativity, problem solving skills, ability to work in groups and active learners. You should identify individuals who can speak to these characteristics and your ability to be successful in a graduate program.
All candidates must submit a 1-2 minute YouTube video recording that will serve as our introduction to you. Further details are in CSDCAS.
Complete the program specific questions on the application related to work and leadership experience.
Upload personal statement.
International applicants must follow application procedures within CSDCAS.
 Step 2: Apply online to IU.
Admission guidelines
Completion of an undergraduate degree in communication sciences and disorders or an acceptable related field, such as biology, psychology, linguistics, or education.
Pre-requisite coursework must be completed prior to start of program.
Recommended grade point average (GPA) of at least 3.0 on a 4.0 scale.
Combined GRE score of 280 or above (quantitative and verbal).
This program is newly-developing and has applied for accreditation, but is not accredited yet. A developing program can receive applications from prospective students but is unable to offer admission to any applicant prior to achieving accreditation status. If you choose to apply to a developing program, understand the program may be denied accreditation. No application refunds will be offered to prospective students if the program fails to gain accreditation.
Further questions related to admissions should be directed to iusbslp@iusb.edu.