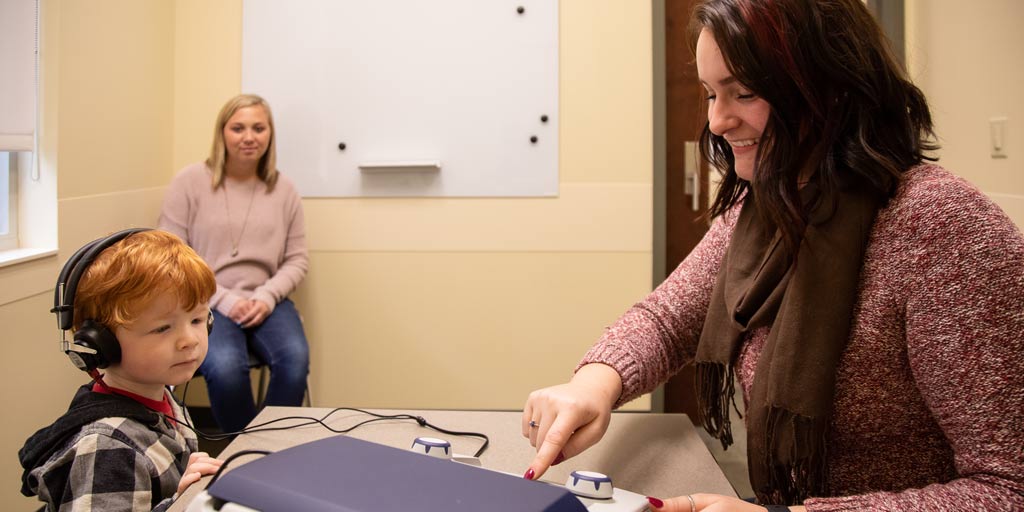 Program Sequence
Graduates of the MS program in speech-language pathology (SLP) at Indiana University South Bend will meet all certification standards to practice as a speech-language pathologist. It is designed to be completed in 5 semesters of study beginning in the fall session. Students will progress through coursework that will introduce them to culturally-linguistic diverse populations, interprofessional practice, and disorders of language, voice and resonance, speech production, feeding and swallowing, cognition, fluency, social communication and auditory habilitation/rehabilitation.
Clinical Practicum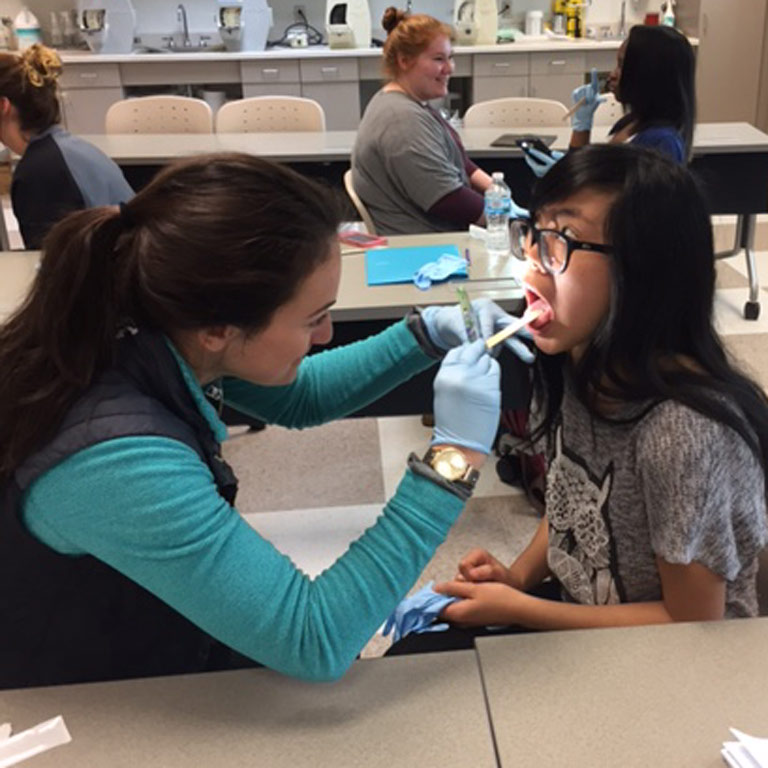 All students in the M.S. program will enroll in five semesters of clinical practicum. Two of the practicum experiences are full-time fieldwork placements and occur during the second summer and final spring semesters. There are also numerous opportunities for interprofessional collaboration with the IU School of Medicine, Nursing, Rehabilitation Sciences, and Radiology programs.
Capstone Project
Students are required to complete a Capstone project or a thesis option to graduate. More details can be found within the Student Program Handbook.
Certificate of Clinical Competency
Upon completion of the clinical fellowship year, you are eligible for the Certificate of Clinical Competency and can obtain licensure in all 50 states in the U.S., including Washington D.C.
Accreditation
The M.S. in Speech –Language Pathology at Indiana University South Bend is an Applicant for Candidacy by the Council on Academic Accreditation in Audiology and Speech-Language Pathology (CAA) of the American Speech-Language-Hearing Association, 2200 Research Boulevard, #310, Rockville, MD 20850, 800-498-2071 or 301-296-5700. For detailed information about the CAA Candidacy Program please visit the CAA web pages.
Degree Requirements