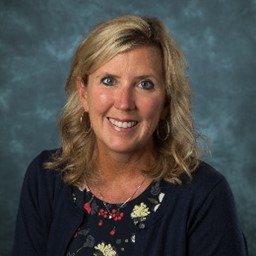 Sharon Imes, PhD, RN, CEN, is an Assistant Professor in the School of Nursing. Sharon earned her BSN and MSN degrees at Indiana University-Purdue University, Indianapolis. Her MSN focus was in Nursing Administration. She earned her PhD in Nursing Science from the University of Central Florida. The focus of her dissertation was first impressions in nursing; her area of research interest includes professional, leadership, and policy issues.
Dr. Imes is launching a trajectory of research surrounding the impact of first impressions on the nurse-patient relationship, patient satisfaction, outcomes, and organizational policy. Dr. Imes has a clinical background in Emergency and Critical Care Nursing, and maintains her Certification in Emergency Nursing (CEN). She continues to remain active in the acute care setting, where she retains skills such as ACLS, TNCC, NIHSS. She has a strong leadership background, and continues to work in Nursing Administration as a Nursing Supervisor.
Dr. Imes is an advocate for the nursing profession, and is passionate about mentoring young nurses. Her enthusiastic teaching style emphasizes a commitment to the profession. She is a huge proponent for professionalism, and serves as a strong role model for nursing. Dr. Imes' primary focus is graduating senior nursing students. Her teaching interests include professional role transition, leadership, Management/Capstone, and state board preparation. Dr. Imes also teaches courses in the MSN- Nursing Administration program, and the RN-BSN Online Consortium.