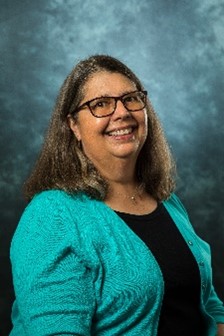 Barbara White is an Assistant Professor, the Vera Z. Dwyer Distinguished Chair of Nursing Practice, and the Assistant Dean in Nursing with the Vera Z. Dwyer College of Health Sciences.  She earned a Ph.D. in Nursing from Indiana University, a Master of Science in Nursing Education from Bethel College, and a Bachelor of Science in Nursing from Marquette University.  Barbara's area of research is the success of African American nursing students as one path to promote health equity.  Her teaching interests include nursing care of children, family health nursing, and nursing management.  Barbara teaches from a growth mindset believing every student is capable of learning and succeeding in nursing.  She seeks ongoing learning and discussion about race and inclusion through the activities at the IU South Bend Civil Rights Heritage Center.  Her recent accomplishments are listed below.
Teaching Awards:
Faculty Academy on Excellence in Teaching (FACET) 2022 Inductee
LuAnn Woodrick Teaching Award (2017, 2019, 2020, 2021)
Invited International Speaker
Pillars of Nursing:  Fundamental Concepts in Nursing Care, Cultural Competence in Nursing (2021). King Saud bin Abdulzziz University for Health Sciences in Riyadh, Saudi Arabia
Publications  
White, B.J., Mentag, N. & Kaunda, B. (2020).  African American Nurses Describe Experiences of Mistrust and Trust While in Nursing School.  Nursing Education Perspectives 41(3):157-162 . DOI: 10.1097/01.NEP.0000000000000606.
White, BJ. (2018).  African American Nurses Describe Pre-Licensure Education Experiences:  A Qualitative Study.  Journal of Professional Nursing 34(5), 346-351. doi: 10.1016/j.profnurs.2017.12.008
White, B.J. (2016).  Experiences of African American students in pre-licensure schools of nursing:  A qualitative descriptive study (Doctoral Dissertation).  Available from ProQuest LLC (ProQuest Number 10119269).
White, B.J. & Fulton, J.S. (2015). Common Experiences of African American Nursing Students: An Integrative Review. Nursing Education Perspectives: 36(3), 167-175.
Presentations
Panelist:  Racism is a Health Crisis (2020). DCHS Inclusivity Council with the IU South Bend Civil Rights Heritage Center.
Moderator:  Impact of Race and Racism for Maternal and Infant Health Outcomes, "When the Bough Breaks" (2019). DCHS Diversity Ad Hoc Committee with the IU South Bend Civil Rights Heritage Center.
Research Grants
Nursing Research Consortium of North-Central Indiana Research Grant $800.00 (2018)
Nursing Research Consortium of North-Central Indiana Research Grant $1500.00 (2015)