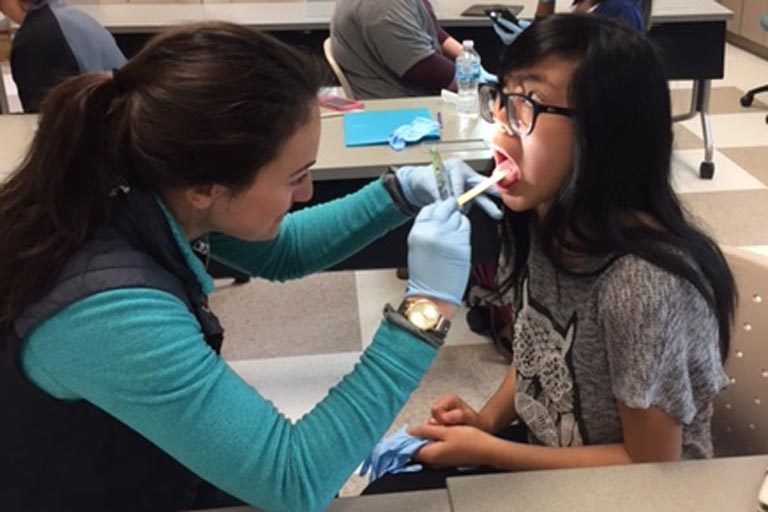 Are you interested in a high demand field with excellent job security, flexibility, salary and job satisfaction?
Learn how to assist individuals with disorders related to speech, language, hearing and swallowing. The Indiana University South Bend undergraduate SLP concentration provides education in the normal processes of speech, language, hearing and swallowing as well as an introduction to communication disorders and their management. There is a a strong focus on community outreach and opportunities for clinical experiences.
Degree Requirements
In addition to preparing you for graduate school, required to become a fully licensed and practicing SLP, the undergraduate concentration will provide you with the experience and coursework needed to seek employment as a Speech Language Pathology Assistant. In addition, the undergraduate SLP concentration will provide you with the background necessary for employment in related fields like:
Social and Human Service Assistants (salary: $30,830/year)
Medical Health and Service Managers (salary: $69,210/year)
Community Outreach Coordinator (salary: $42,000/year)
Occupational Health Specialist (salary: $61,000/year)
Community Health Worker (salary: $42,450/year)
For more information, contact Laurie Richards to make an appointment with an advisor.