Advance your nursing career - while you work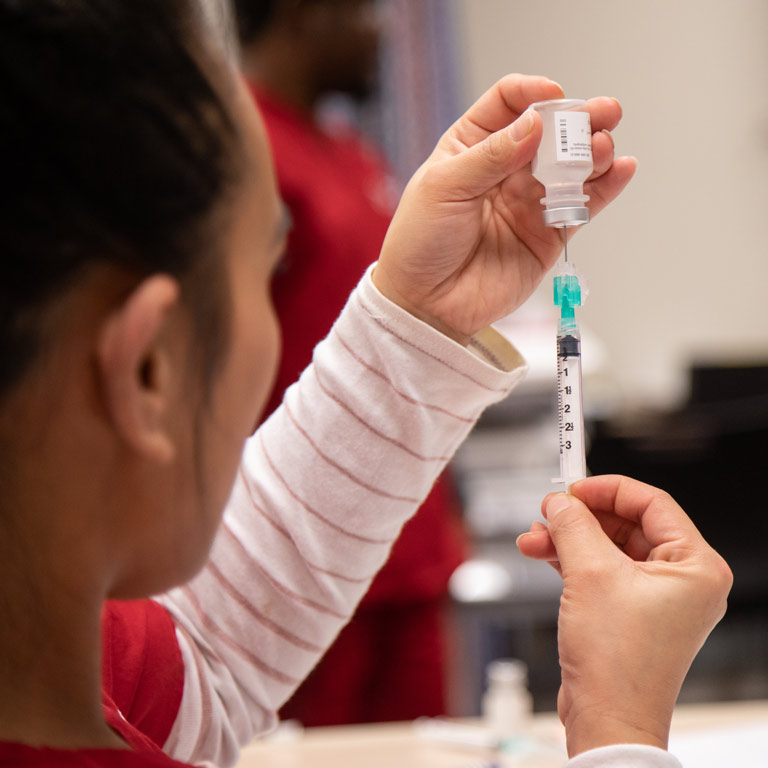 As an RN, you make so many critical choices throughout your shifts. Don't let decision fatigue delay you from taking your career to the next level. With Indiana University South Bend's RN to BSN program, you can pursue your Bachelor of Science in Nursing degree conveniently around your work schedule. Plus, you will have the support from local faculty advisors who are dedicated to helping you succeed.
A program designed for working nurses
Flexible
Our RN to BSN program is online with a self-paced curriculum, allowing you to set your own schedule for coursework. You also have the convenience of being able to complete your clinical experience at your current employer. You can apply and start at any time of the year and earn your degree in 12-24 months depending on if you opt for full-time or part-time study.
Affordable
With bundled tuition and fees, you can earn your BSN with little to no debt. Your employer may cover all the costs since a baccalaureate prepared workforce is known to improve patient outcomes. IU South Bend also provides scholarships for RN to BSN students. Ask your nursing advisor how to apply for scholarships.